Workplace
Secure
Collector 90R
Collector 90R
Secure 90 R
Metal collector for confidential documents.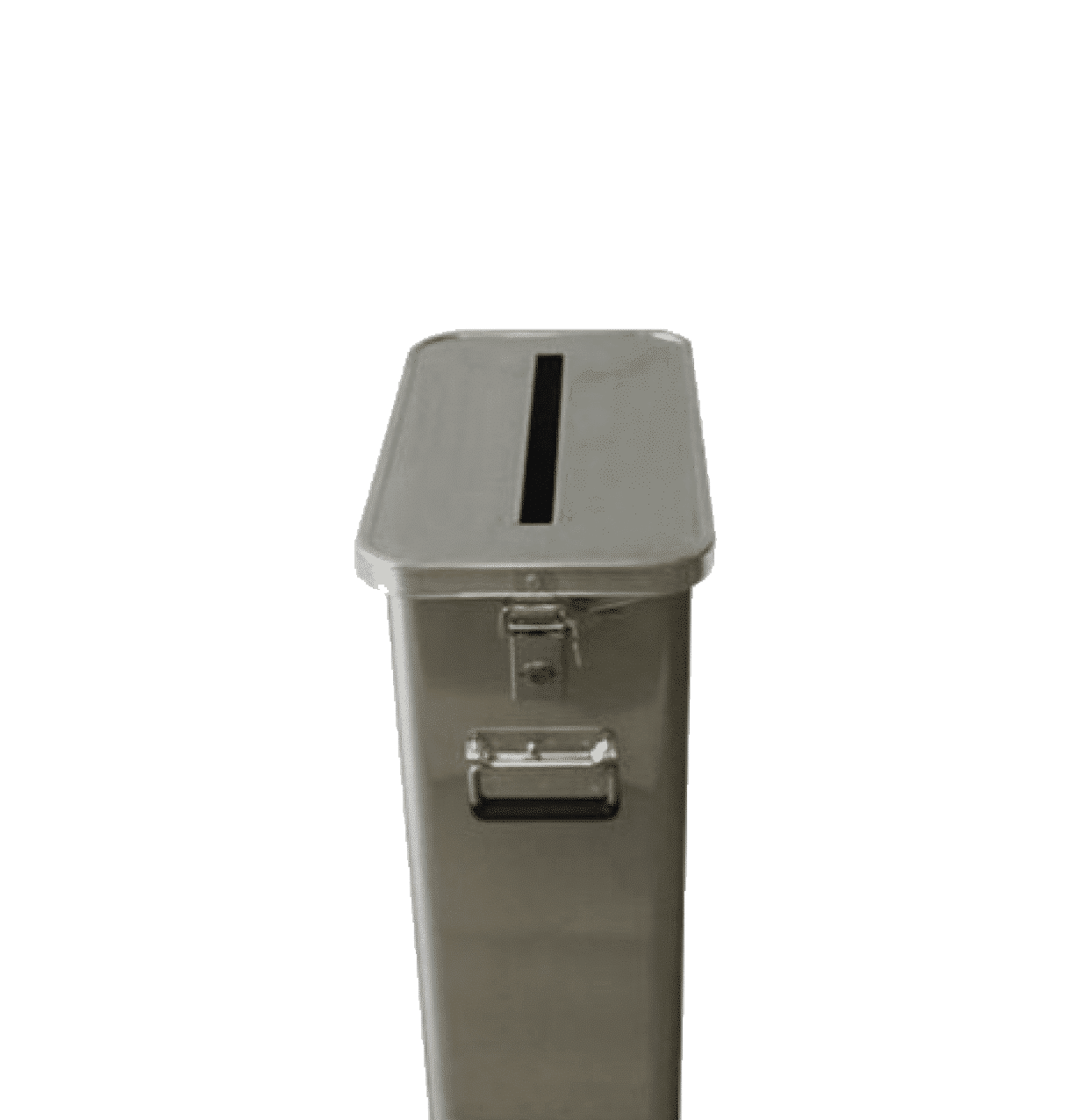 Collector 90R
Select the desired size
Secure 90 R
• The SECURE range is a range of metal collectors, solid but light, ideal in terms of
use, design and build quality.
• This compact model has been specially designed to meet the requirements of saving space and
collecting confidential documents:
– security: non-return slot, ringed cover with key closure to prevent access to documents.
– mobility: compact and mobile collector with front handle for better movement towards
document collection or shredding areas.
– compact: compact design for discreet installation and use despite a capacity of 90 liters.
– resistance: very high quality of manufacture and resistance to sustained use.
• Collector sold alone or as an option as a secure interior container for AGORA + 90 *.
– résistance : très grande qualité de fabrication et de résistance à une utilisation soutenue.
• Collecteur vendu seul ou en option comme bac intérieur sécurisé pour AGORA + 90*.
Technical informations
| Dimensions | Weight | Material |
| --- | --- | --- |
| L 485 x P 280 x 785 mm (Fente 415 x 40 mm) | 7 kg | Light aluminum |
Advantages
Efficiency
Eliminate unnecessary tasks and free your resources to boost efficiency, save time and provide a better service quality.
Savings
 By adapting your teams to your actual needs and measuring the efficiency of your decisions, you can save up to 30% on your operational costs.
Motivation
 Optimize the user experience and help your staff work more easily and faster.
Environment
Digitalize your job processes to reinforce your CSR (corporate social responsibility) efforts and reduce your impact on the environment.