Ego 30
EGO 30 sorting bin
By its design and manufacture, the EGO revolutionizes the recycling bin.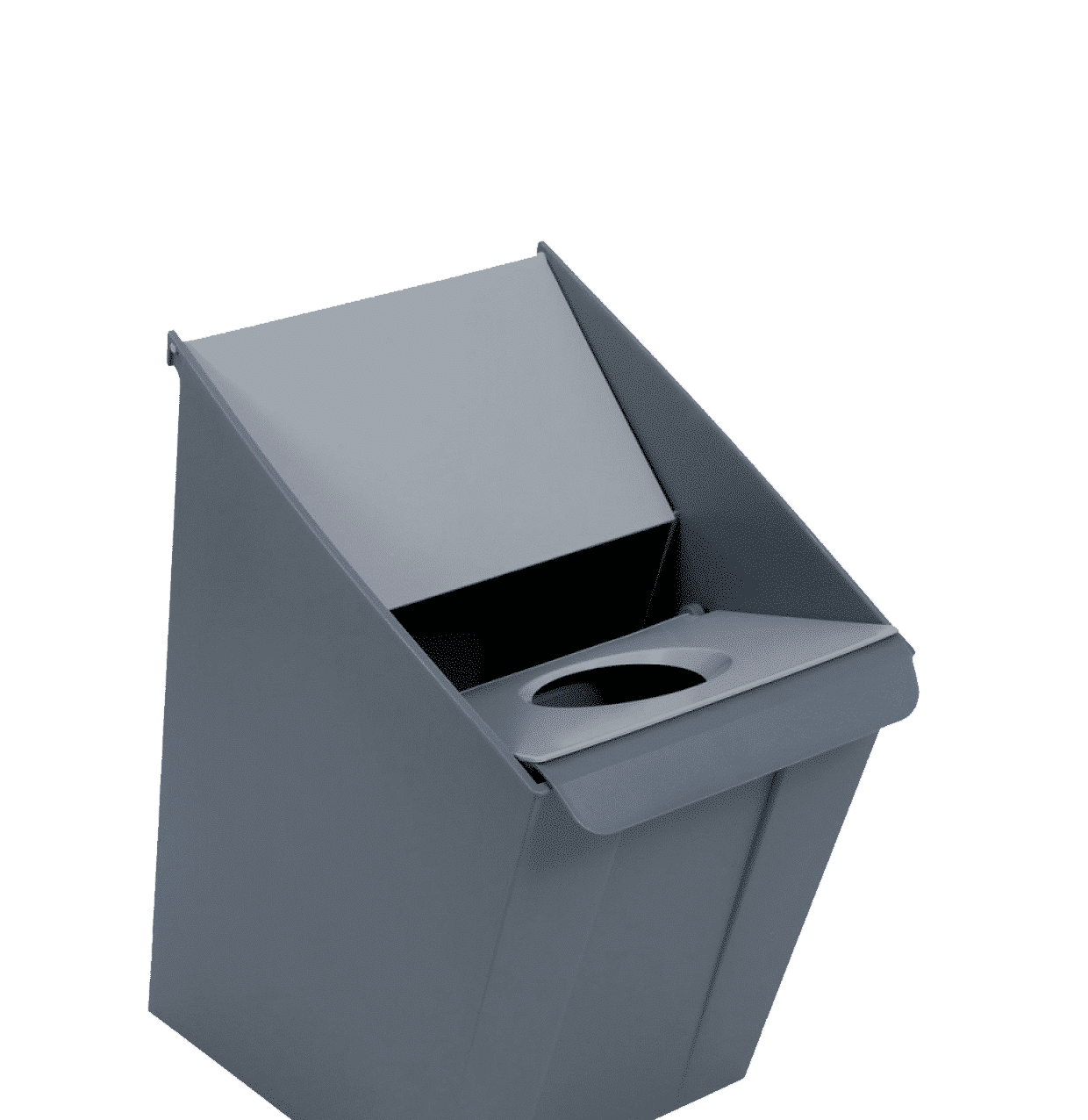 Ego 30
Select the desired size
EGO 30
• Its unique ergonomics oriented working position is an invitation to selective sorting, and
immediately makes it obvious in terms of ease and comfort of use.
• Evolution: the end of garbage bags in offices.
• The EGO has the brand new Easyclean ™ DIB container (exclusive patented system), which
is used WITHOUT PLASTIC BAG. With its «biodesign» shapes, the DIB bin simplifies and
minimizes cleaning time since it can be cleaned in just ONE STEP in less than 5 seconds.
• Hygiene has been enhanced by the use of a plastic material specially developed to provide
anti-bacterial, anti-stick and anti-odor qualities.
Technical informations
| Dimensions | Weight | Material |
| --- | --- | --- |
| L 34 x P 26 x 44 cm | 1,9 kg | 100% recyclable polypropylene |
Infinite possibilities
Bins are custom-made to match and beautify your workspace, to make this a true societal and collaborative experience for your staff while promoting your recycling initiative.
Advantages
Efficiency
Eliminate unnecessary tasks and free your resources to boost efficiency, save time and provide a better service quality.
Savings
 By adapting your teams to your actual needs and measuring the efficiency of your decisions, you can save up to 30% on your operational costs.
Motivation
 Optimize the user experience and help your staff work more easily and faster.
Environment
Digitalize your job processes to reinforce your CSR (corporate social responsibility) efforts and reduce your impact on the environment.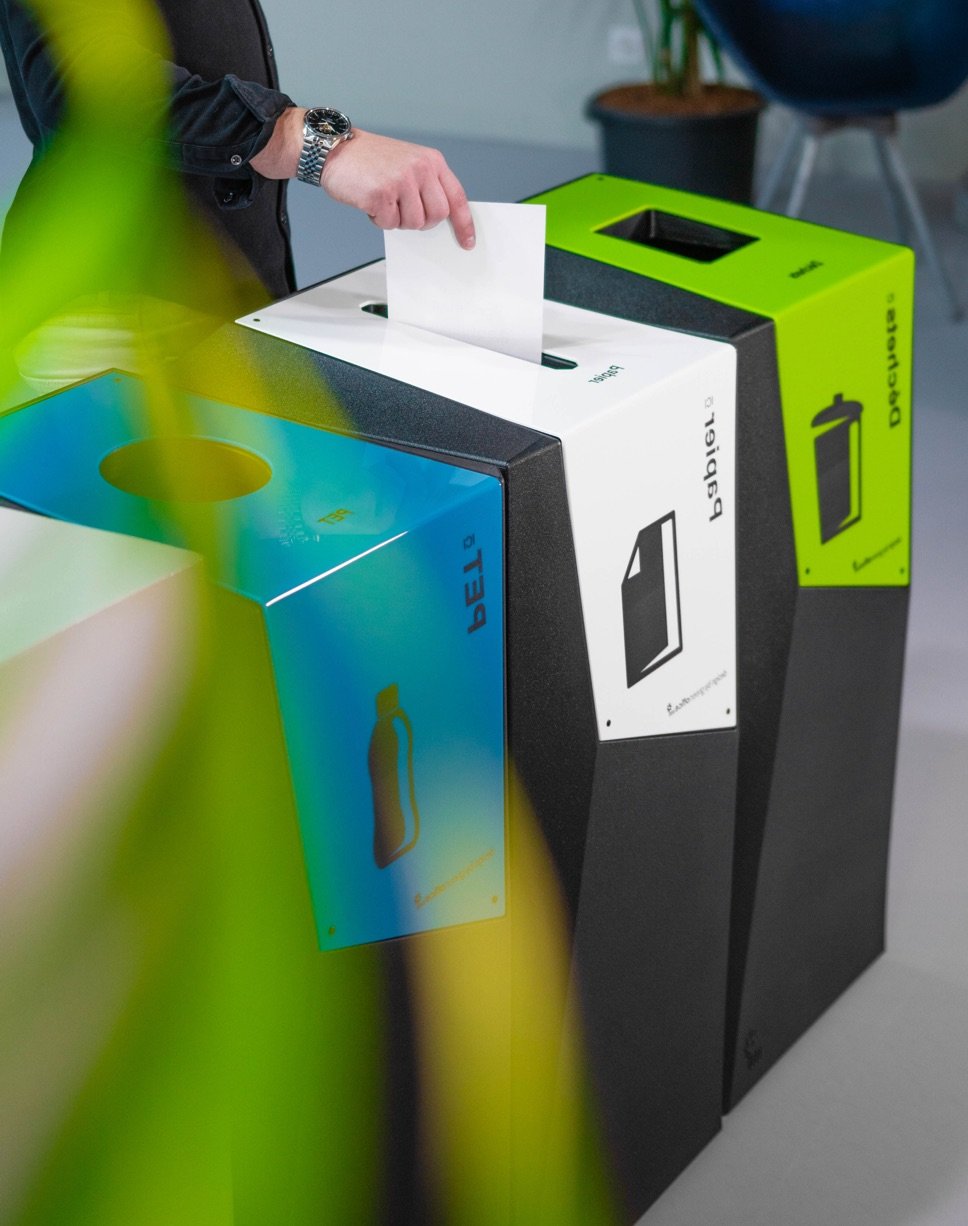 Welcome to the future of waste management
Imagine a smart bin which gives you its filling rate in real time and automatically informs you when you have to empty it.
Manage your waste collection more efficiently with Green Office smart bins for a better organization and immediate operational savings.
Optimize your collect
Use a complete software allowing you to know at any time the location and condition of your bins in order to anticipate the actions you have to implement and to measure the effectiveness of your decisions.
Discover our smart and connected bins