Workplace
Collectors
Ritual
Ritual
New design. New generation bins.
With a simple aesthetic and a clever redesign, the Ritual collection bins fit in any space to collect up to 400 coffee caps. Easy to use and completely sanitary, this collection bin provides a more comfortable experience and a high capacity collection power thanks to a soft-close lid system and an invisible hatch leading to the high-volume internal tank.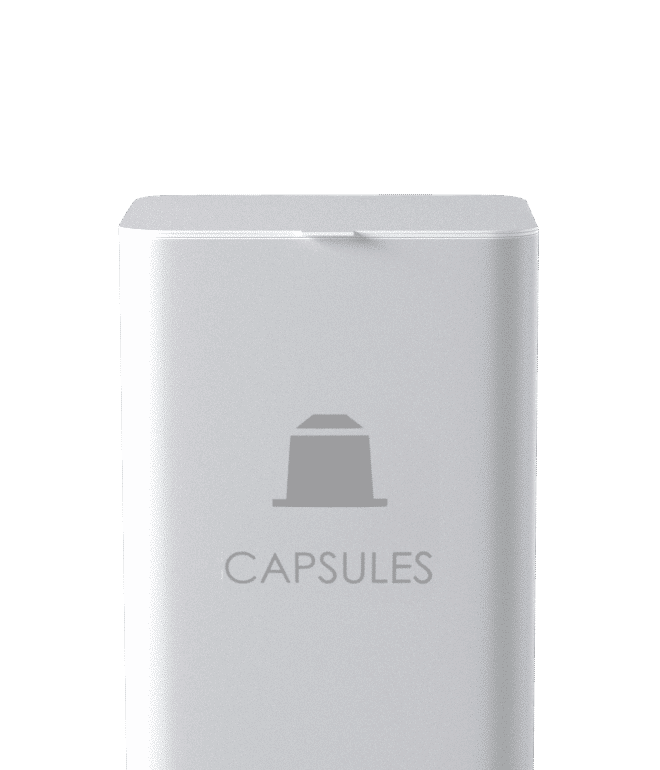 Ritual
Select the desired size
Technical informations
| Dimensions | Weight | Material |
| --- | --- | --- |
| L 24 x P 24 x H 86 cm | 10 kg | Metal |
Advantages
Efficiency
Eliminate unnecessary tasks and free your resources to boost efficiency, save time and provide a better service quality.
Savings
 By adapting your teams to your actual needs and measuring the efficiency of your decisions, you can save up to 30% on your operational costs.
Motivation
 Optimize the user experience and help your staff work more easily and faster.
Environment
Digitalize your job processes to reinforce your CSR (corporate social responsibility) efforts and reduce your impact on the environment.