Restaurant and Canteen
Food waste / Sorting tables
Gaspi pain
Gaspi pain
GASPI'PAIN
The Gaspi'pain by Greenoffice is compact, without compromising in terms of use, design and build quality.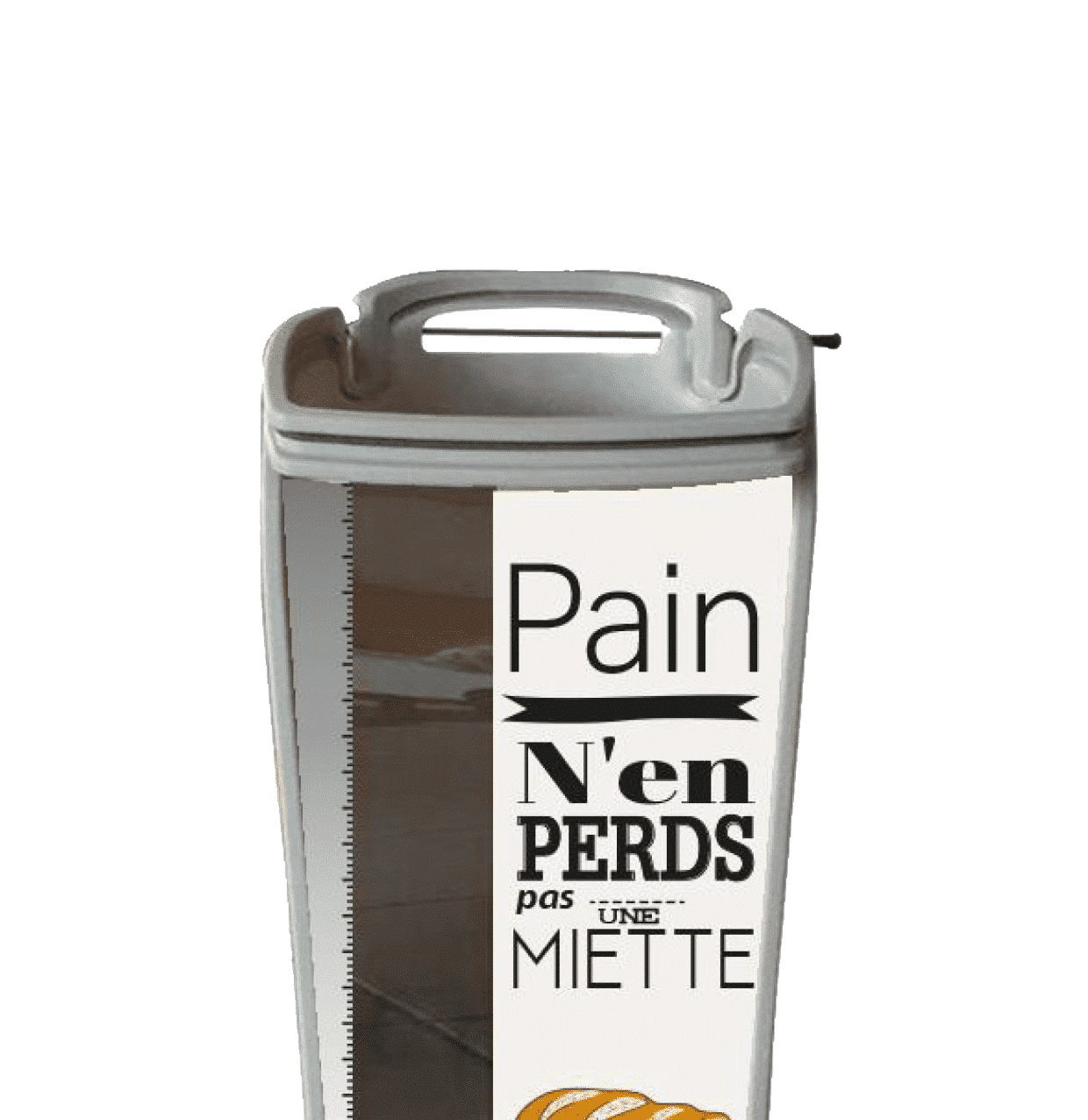 Gaspi pain
Select the desired size
GASPI'PAIN
• The Gaspi'pain by Greenoffice is compact, without compromising in terms of use, design
and build quality.
• Equipped with wheels and an ergonomic handle, it is easy to transport and empty.
• The frontal sticker is customizable.
Technical informations
| Dimensions | Weight | Material |
| --- | --- | --- |
| L 41 x P 35 X H 81 cm | 4 kg | Polypropylène 100% recyclable |
Infinite possibilities
Bins are custom-made to match and beautify your workspace, to make this a true societal and collaborative experience for your staff while promoting your recycling initiative.
Advantages
Efficiency
Eliminate unnecessary tasks and free your resources to boost efficiency, save time and provide a better service quality.
Savings
 By adapting your teams to your actual needs and measuring the efficiency of your decisions, you can save up to 30% on your operational costs.
Motivation
 Optimize the user experience and help your staff work more easily and faster.
Environment
Digitalize your job processes to reinforce your CSR (corporate social responsibility) efforts and reduce your impact on the environment.