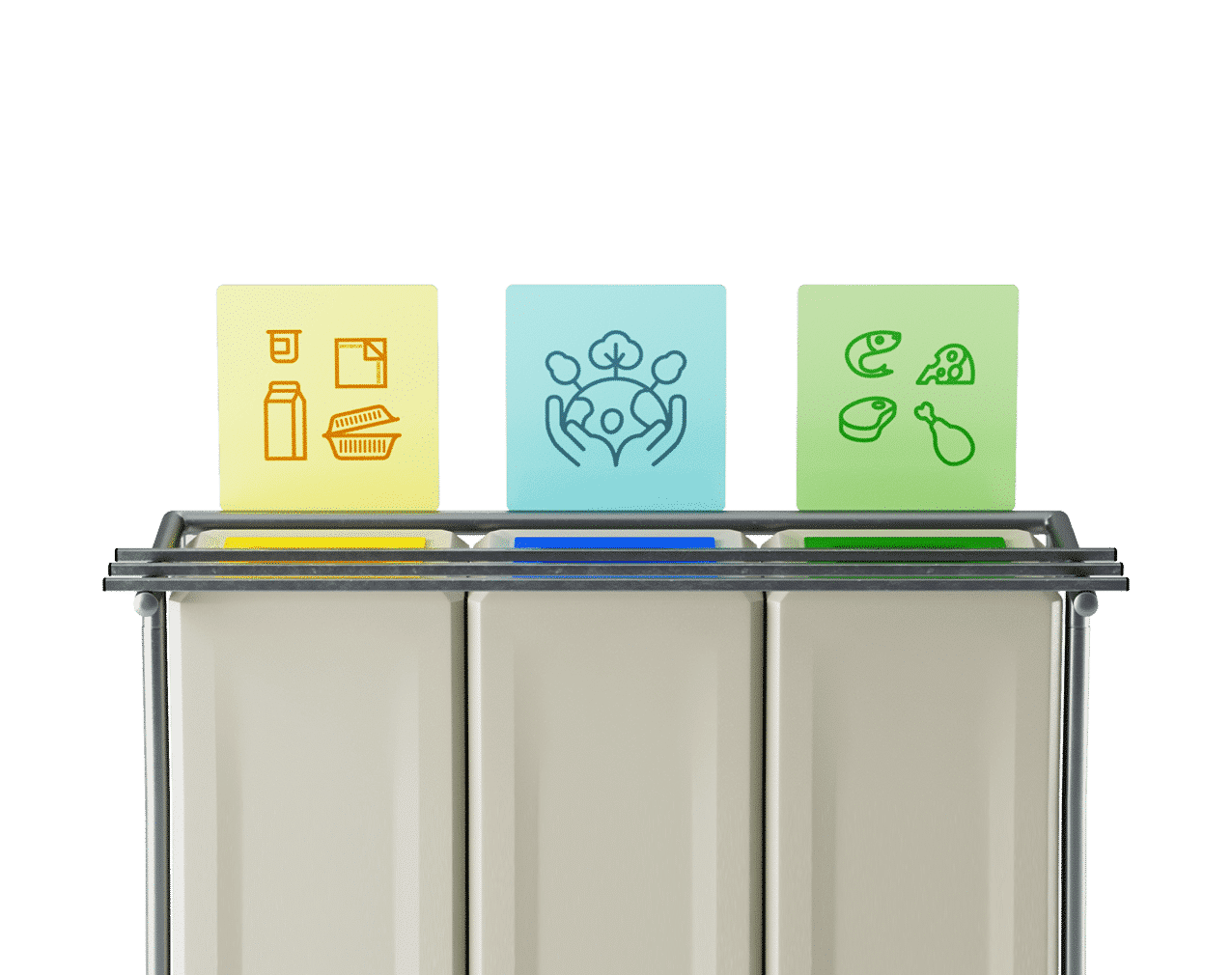 Triage tables
for canteens and restaurants
Green design
Recycled plastics and a single-piece built to reduce environmental impact.
Made in France
Our spirit of excellence and know-how make for a unique quality promise.
Durable
A sensible manufacture that preserves natural resources and protects the climate.
Ergonomic
Bins designed with health, productivity and wellbeing in the workplace in mind.