Restaurant and Canteen
Adult table / Sorting tables
Trigo 90.2
Trigo 90.2
The best recycling station specially designed for canteens and restaurants
An eco-friendly product line that makes triage simple and evident for a fun experience? That is what makes the success of the Trigo recycling stations. Everything has been designed to make the tables easier to use and lighter to move, and encourage recycling by making the process simple and efficient.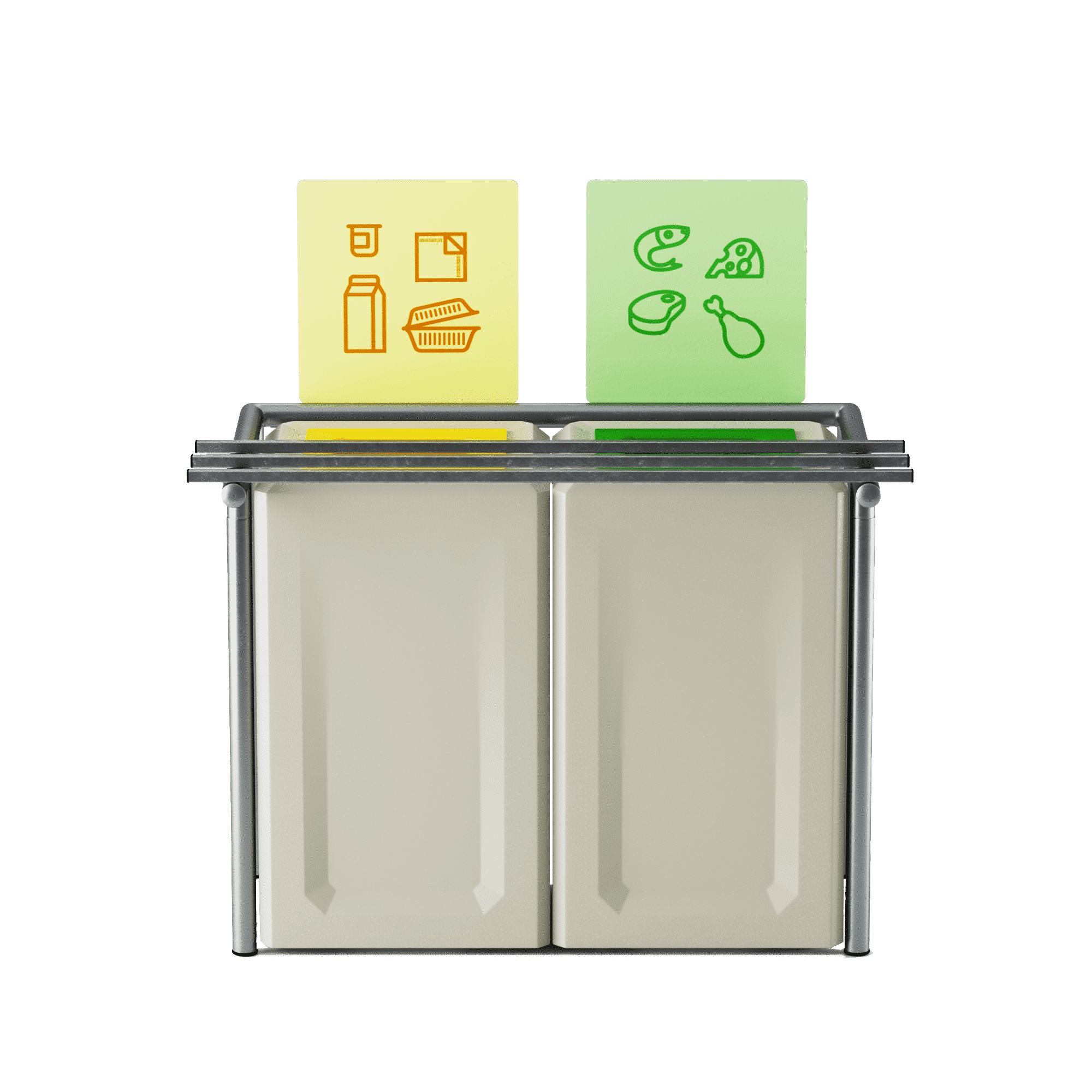 Trigo 90.2
Select the desired size
Table description
Composition of the table:
2 grey AGORA C+90 bins on castors with internal containers on castors with grey bin seal bands
2 removable silicone « plate tapper » surrounds in a choice of colours
2 Dibond panels with digitally printed sorting guide
1 stainless steel station with (removable) tray rest.
Technical informations
| Dimensions | Weight | Material |
| --- | --- | --- |
| 118,5 x 63 x 87,5 cm | | 100 % recyclable PE and made from 40% recycled products |
Available opening
| | |
| --- | --- |
| Opening | |
| Waste type | Bouteilles, Canettes, Compost, Déchets Alimentaires, Déchets Organiques, DIB, Emballages, Essuie-Mains, Tous Déchets |
| Code | Carré |
Advantages
Efficiency
Eliminate unnecessary tasks and free your resources to boost efficiency, save time and provide a better service quality.
Savings
 By adapting your teams to your actual needs and measuring the efficiency of your decisions, you can save up to 30% on your operational costs.
Motivation
 Optimize the user experience and help your staff work more easily and faster.
Environment
Digitalize your job processes to reinforce your CSR (corporate social responsibility) efforts and reduce your impact on the environment.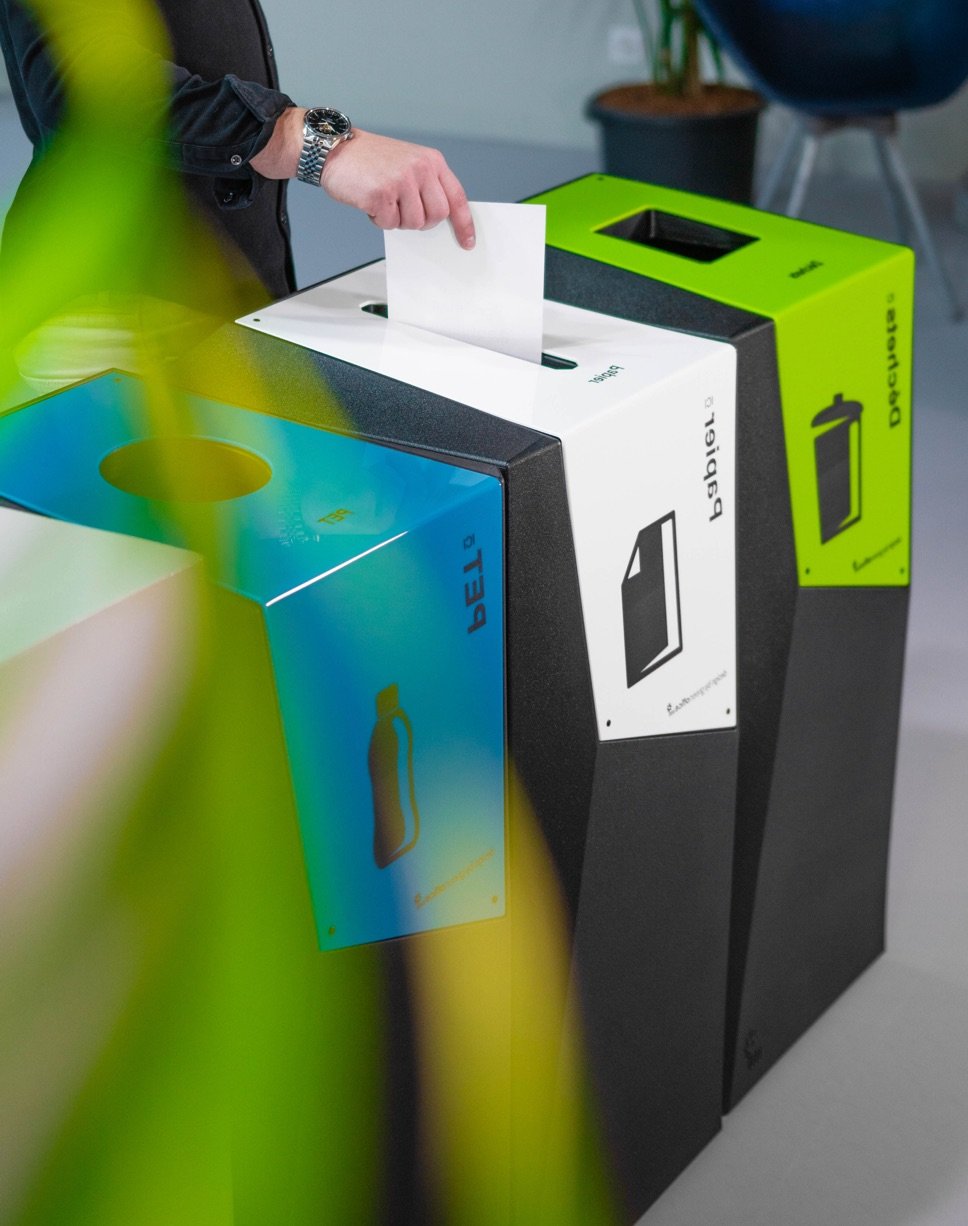 Welcome to the future of waste management
Imagine a smart bin which gives you its filling rate in real time and automatically informs you when you have to empty it.
Manage your waste collection more efficiently with Green Office smart bins for a better organization and immediate operational savings.
Optimize your collect
Use a complete software allowing you to know at any time the location and condition of your bins in order to anticipate the actions you have to implement and to measure the effectiveness of your decisions.
Discover our smart and connected bins