Smart bin
Now, your bin can do more
Manage your waste collection more efficiently enjoy a better organization and quickly reduce operational costs.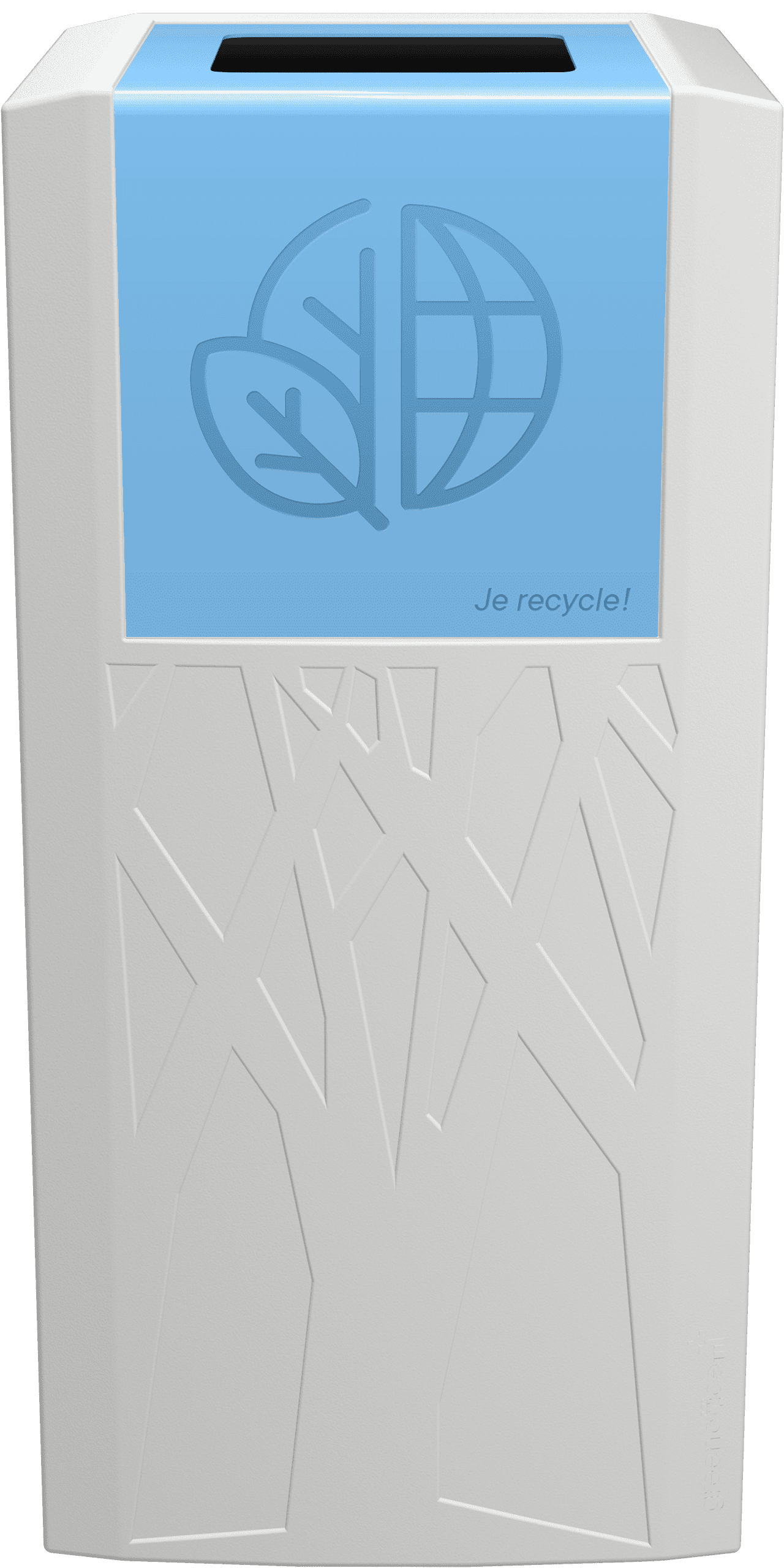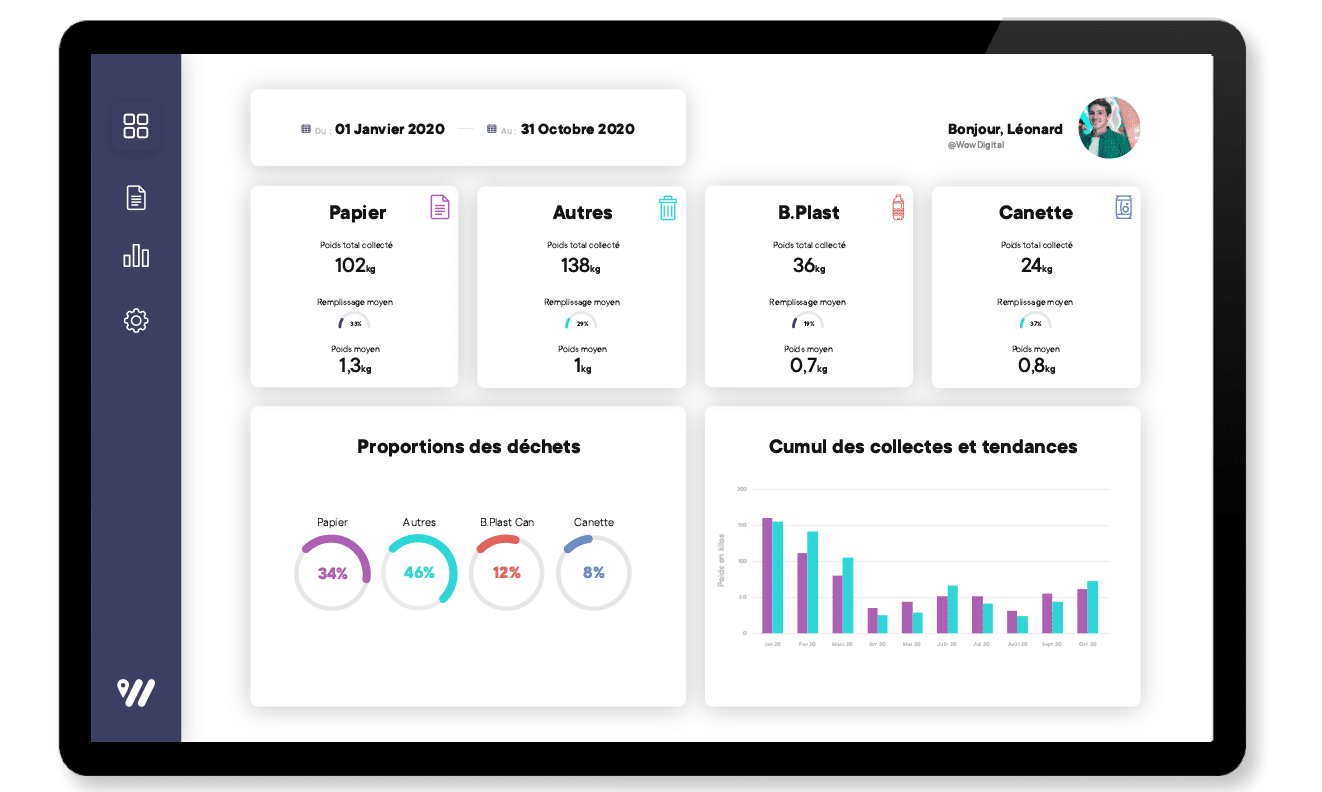 Smartbin as a driver of innovation
Optimize your waste collection
With this complete software at your disposal, you can know at any time the location and condition of your bins in order to anticipate the actions you have to implement and to measure the effectiveness of your decisions.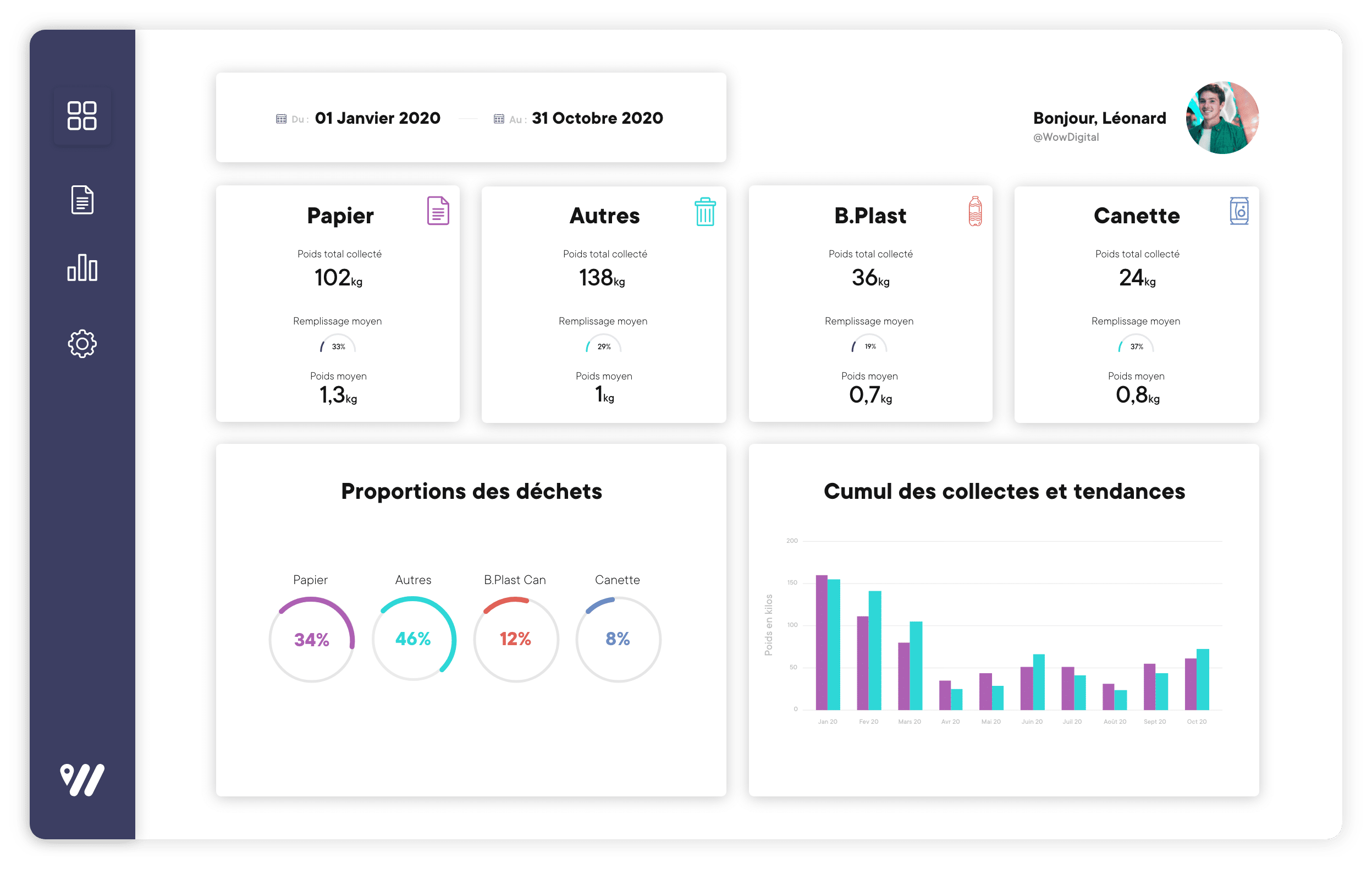 Anticipate human needs
Our smart bins collect data that will help you learn more about how the bins are used and how full they are. With that reliable data in mind, you now can make more informed decisions about team management.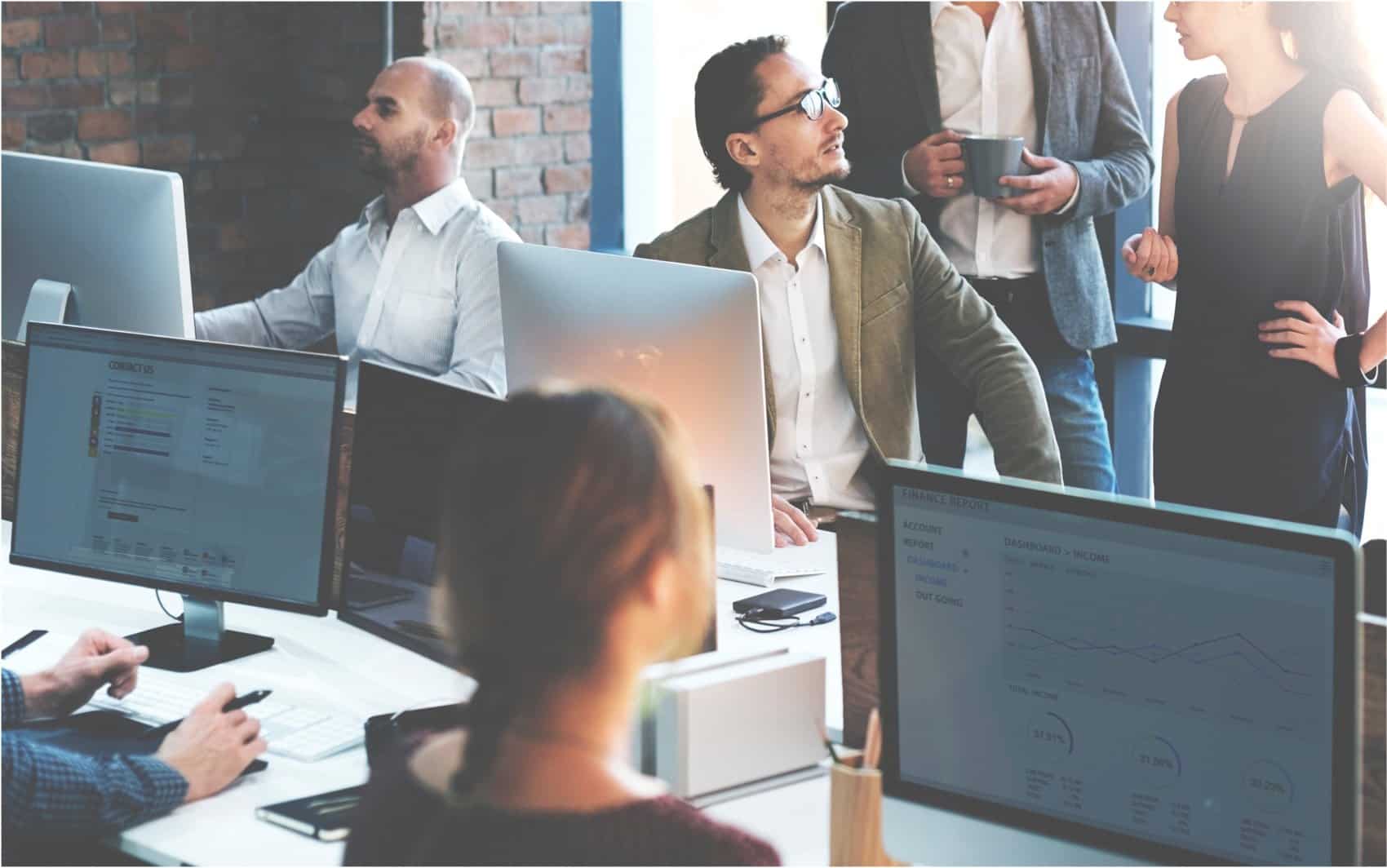 Create the perfect recycling experience
Improve workplace satisfaction and encourage people to better recycle. Use an innovative technology to manage your teams and communicate results.
Boost employees autonomy and sense of belonging
Elevate employees and simplify their work.
Simplify operations management
Generate savings thanks to more flexibility and efficiency at work.
Be prepared for future changes
Use data to make improvements and create the perfect office experience.
Welcome to the future of waste management
Imagine a smart bin that tells you how full it is in real time and automatically alerts you when it's time to empty it. Empower your teams with smart technology.